Ocala, Florida, February 04/Internet --- Antennas for Communications (AFC) announced today that it has received its 19th purchase order from VertexRSI for the manufacture of DBS-band Tallguide TG87 ultra low transmission loss waveguide for the earth station uplinks at the DIRECTV ® broadcast centers in California and Colorado. The Tallguide T87 is used to connect the transmitter to the 9m and 11m earth station uplink antennas.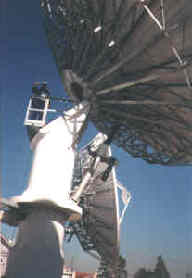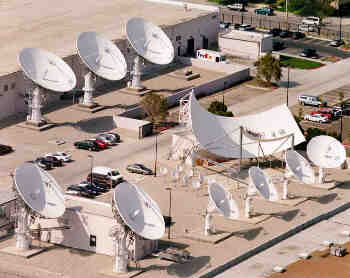 DIRECTV California broadcast center using Tallguide TG87.
DIRECTV programming is distributed by four high-power HS 601 satellites built by Hughes Electronics Corp. (DBS-1, DBS-2, DBS-3 and DIRECTV 1-R), and one built by LORAL (TEMPO 2). Each satellite is designed to provide eight or more transponders at 240 watts each. All DIRECTV satellites are located in geosynchronous orbit 22,300 miles above the earth. DIRECTV provides service from three orbital locations.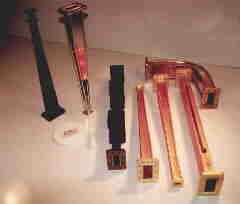 Tallguide TG115 and TG87 components.

To gather programming content, ensure its digital quality, and transmit the signal up to satellites, DIRECTV created two of the most sophisticated digital broadcast centers in the world — in Castle Rock, Colorado, and Los Angeles, California. These broadcast centers are supported by numerous uplink earth stations manufactured by VertexRSI. At each earth station, two Tallguide TG87 ultra low transmission loss waveguide runs carry the high power DBS microwave signals to the 9m and 11m earth station antenna feed systems.

Programming comes to the broadcast centers from content providers such as CNN, ESPN, etc. via satellite, fiber optic cable and/or special digital tape. Most satellite-delivered programming is immediately digitized, encrypted and uplinked to the orbiting DBS satellites.

"In uplink earth station applications where low transmission loss improvements have major impact, Tallguide TG87 replaces WR62 with substantial power savings " said Dr. Ronald S. Posner, AFC's CEO. "At CW power levels up to 6 KW for the various high power Tallguide TG87 uplink waveguide runs, from 2 dB to 6 dB signal power was recovered by substituting Tallguide TG87 for WR62."

Antennas for Communications manufactures satellite and terrestrial antennas, radomes, microwave and waveguide components and Tallguide ®, an ultra low transmission loss waveguide. The company serves the satellite, broadcast, communications, cable, radar, weather and government industry worldwide.

/Contact. Dr. Ron S. Posner of Antennas for Communications, (352) 687-4121.




For more information on AFC's Tallguide product line, please refer to AFC's Tallguide Home Page.
A complete Internet WWW AFC site index may be found in Antennas for Communications (AFC) Home Page Document Summary List. Additional press announcements may be found in the press release section of the site index.

 Return to AFC Profile  Return to Tallguide Home Page   Return to AFC Home Page


Antennas for Communications
2499 SW 60th Ave, Ocala, FL 34474
Tel (352) 687-4121 Fax (352) 687-1203 Email sales@afcsat.com

Tallguide is a Registered Trademark of Antennas for Communications
DIRECTV is a Registered Trademark of Hughes Communications Corp.
Copyright © 2002 Antennas for Communications